2D & 3D Mapping for Award Ceremony (2015)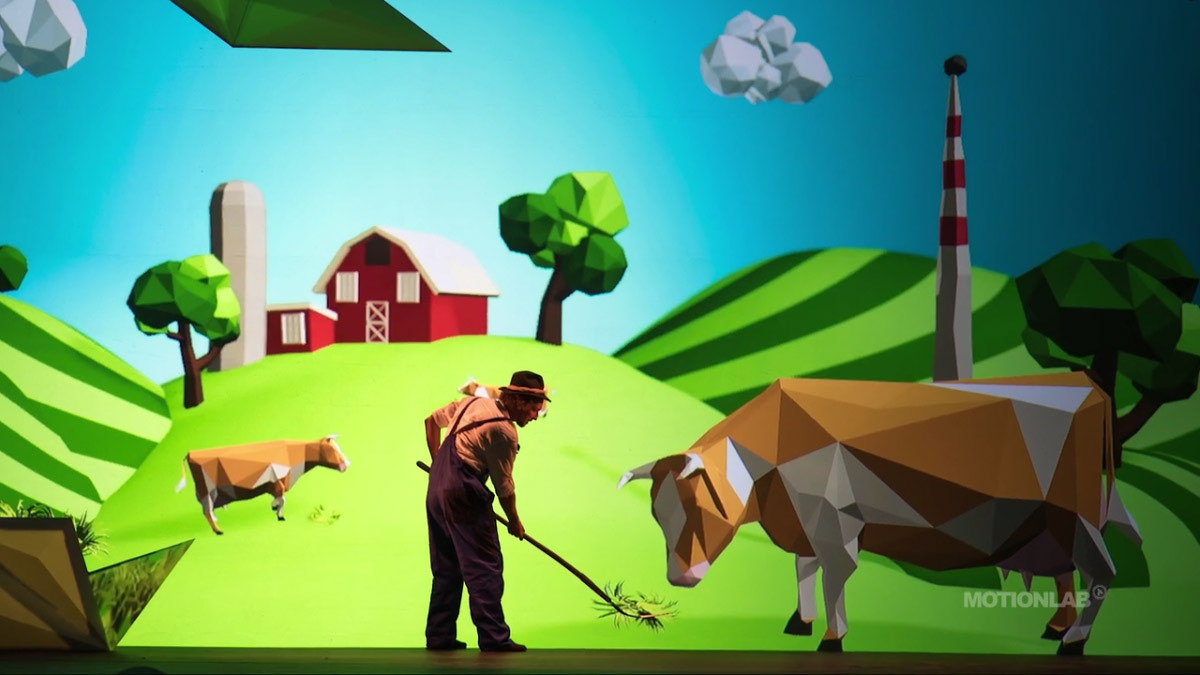 Realization: 
Motionlab
 / Agency: Emotion / Client: Steirische Wirtschaftsförderung SFG
Motionlab was tasked to create a visual concept for an award ceremony, the Styrian Fast Forward Award 2015. A combination of 2D and 3D mapping as well as a live performer were chosen to visualize all the 15 nominees in short, 3D animated sequences. I was in charge of delevoping a visual style for the 3D animations that wasn't too time comsuming but appealing at the same time. I drew inspiration from classic adventures and low-poly videogames. In addition to modeling, lighting and animating several sequences, I overlooked the coherence of the art style across all scenes the art team was working on. The end result was a fascinating show that managed to weave different live-elements together into one single whole.
Tasks
- 3D modeling
- 3D texturing
- 3D lighting
- 3D animation
- 3D rendering
- Compositing
Tools
- Maya
- After Effects
- Photoshop
- various Plugins & Scripts
Please watch this video directly on Vimeo.