Architectural Visualization - Reumannplatz (2018)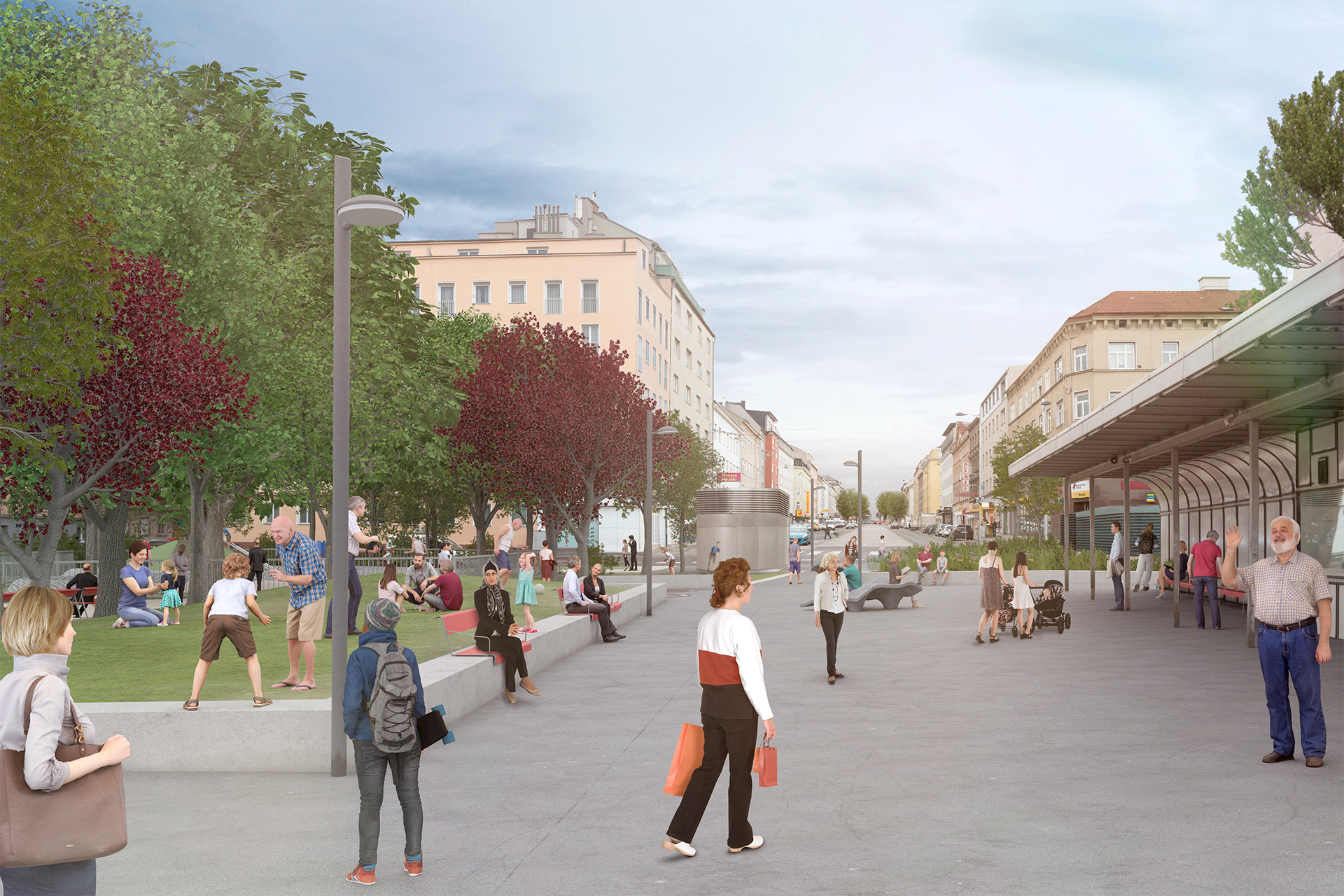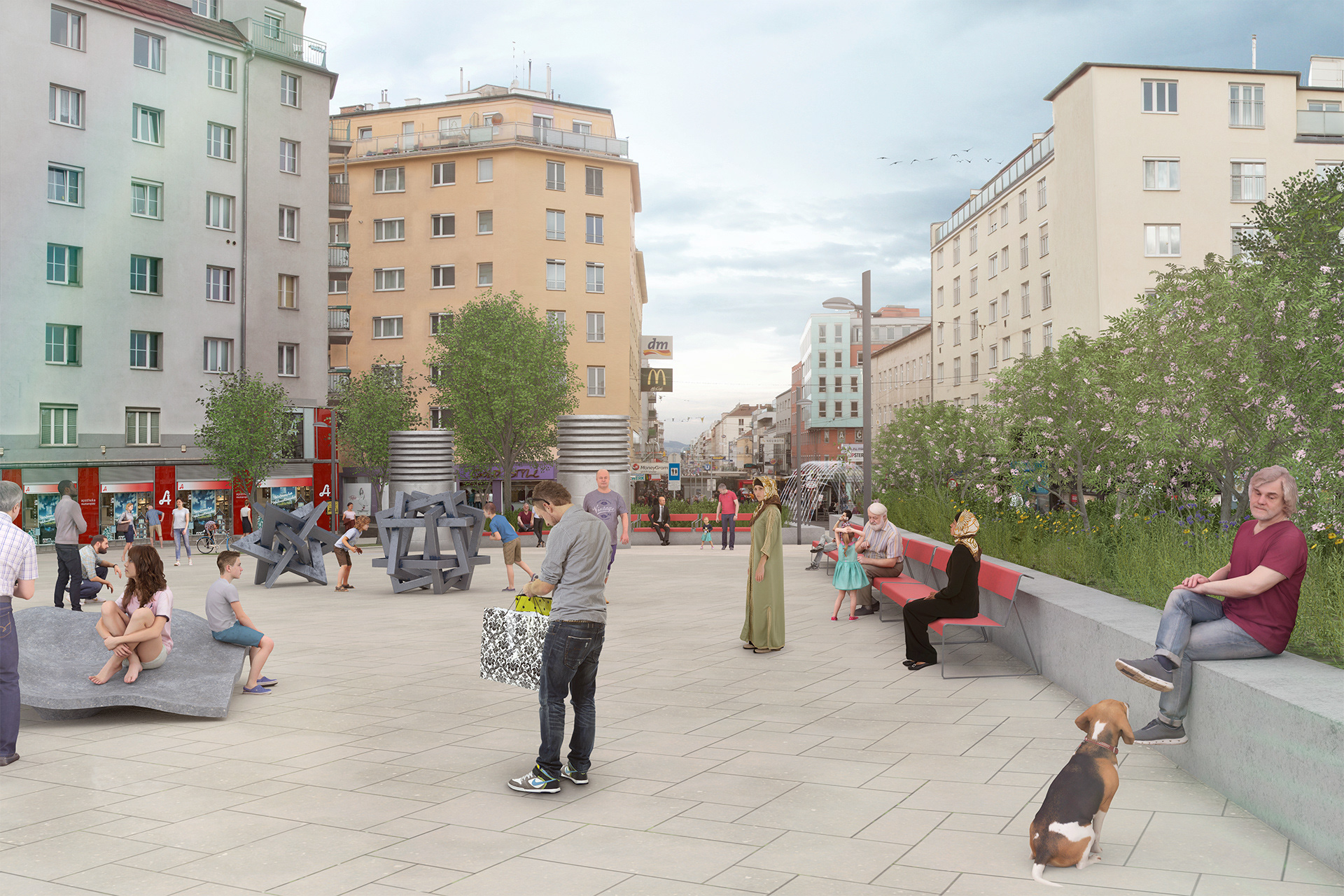 Studio:
Tilia
 / Client: City of Vienna
The two compositions were created to visualize a landscaping project of a public place in Vienna. A photographer was responsible for the actual shoot on site and the retouch of the background plates. My task was to recreate, render and integrate the new landscaping elements in 3D. For plants, people and most of the furniture I could use stock models and images. The ground itself had to match the original topography as close as possible. To achieve this I used a city map with height markers and also a photoscan of the two visible areas of the place. The textures for all the landscaping elements were created in Substance Painter. They had to be quite high-res as the final images ware printed out and presented as posters at an exhibition.
Tasks
- 3D modeling
- 3D texturing
- 3D lighting
- 3D rendering
- Photoscan
- 2D compositing
Tools
- Maya
- Substance Painter
- Agisoft Photoscan
- Redshift
- Photoshop